Centrally Airconditioned Reading Room
The Nehru Centre library offers a beautifully landscaped reading room with ergonomically designed furniture to make reading a beautiful experience. The red and white poinsettia, the magnolia tree and the bamboo lining the walls provide a striking colour palette in the library with soothing lights that do not hurt the eye and a beautiful art piece depicting Mumbai.
A little boy, Om Kharade, aged 11 years had created a beautiful sketch of the reading room in its perfect dimensions on one of his visits to the Library.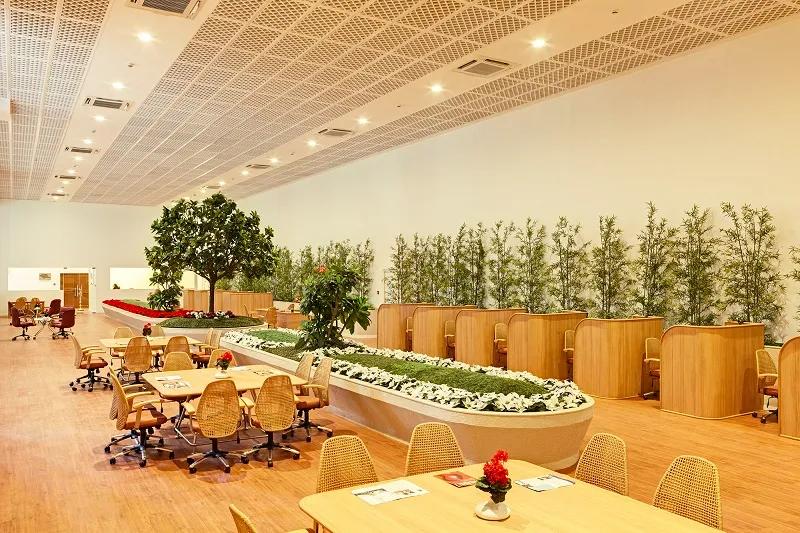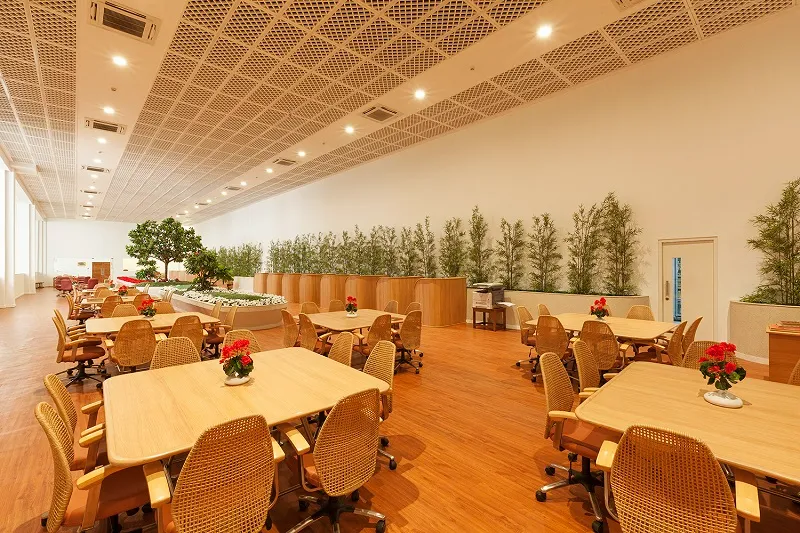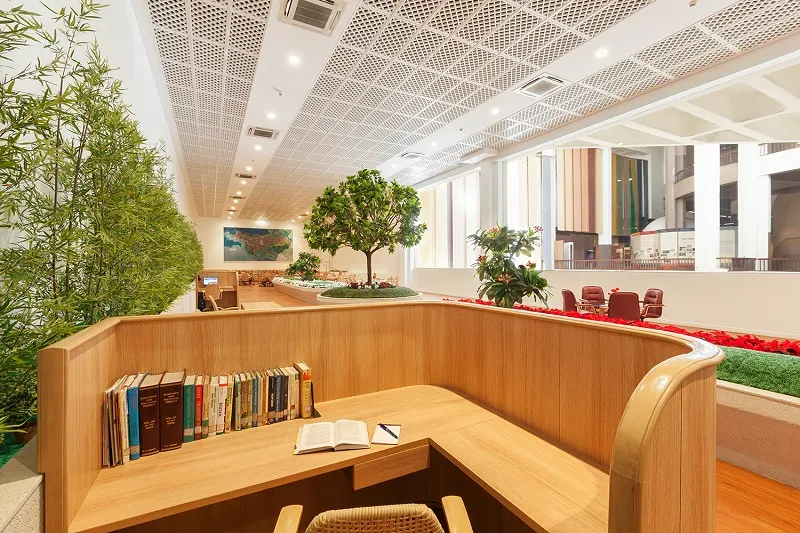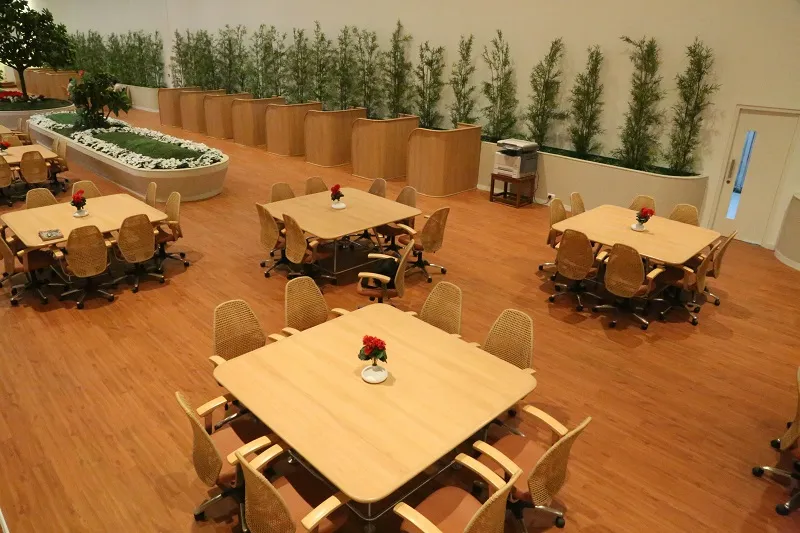 Research cubicles for scholars and researchers
The Nehru Centre Library has specially designed research cubicles for scholars and researchers who wish to do their study without any disturbance. The research cubicles are given to researchers without any fees charged.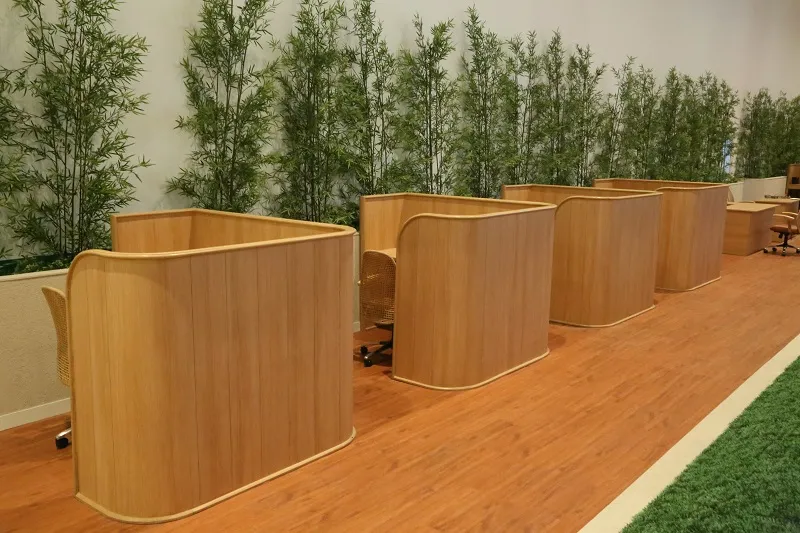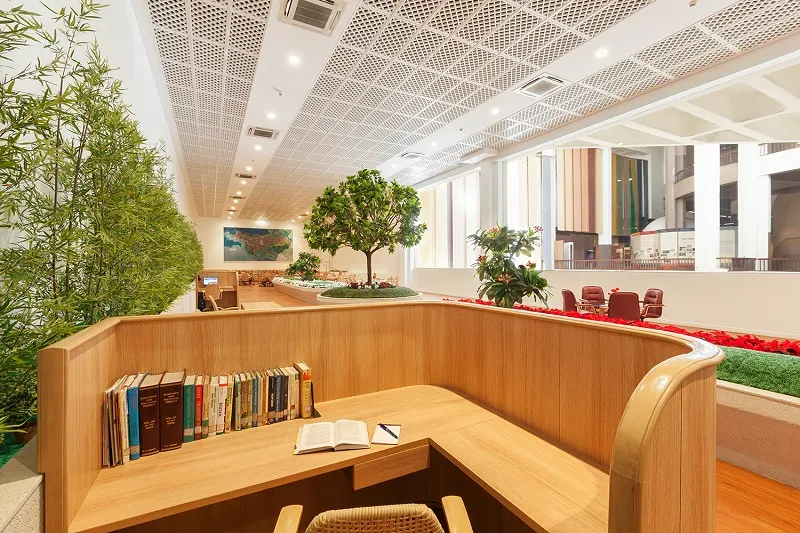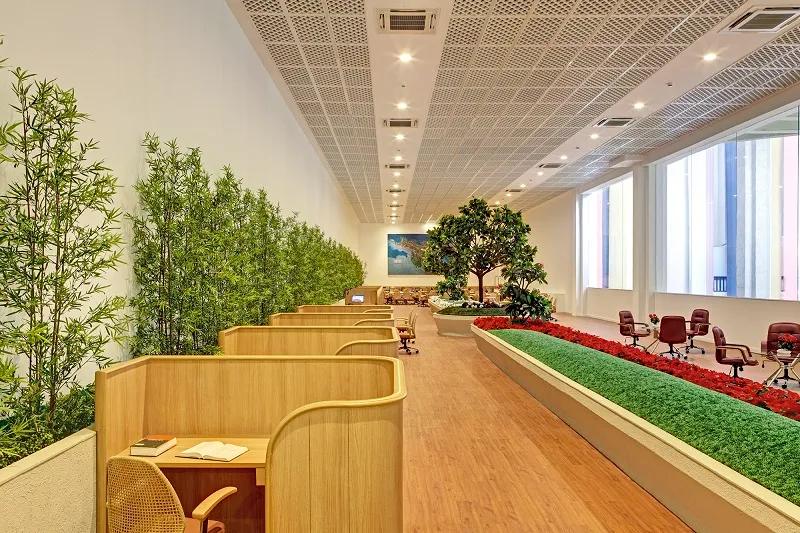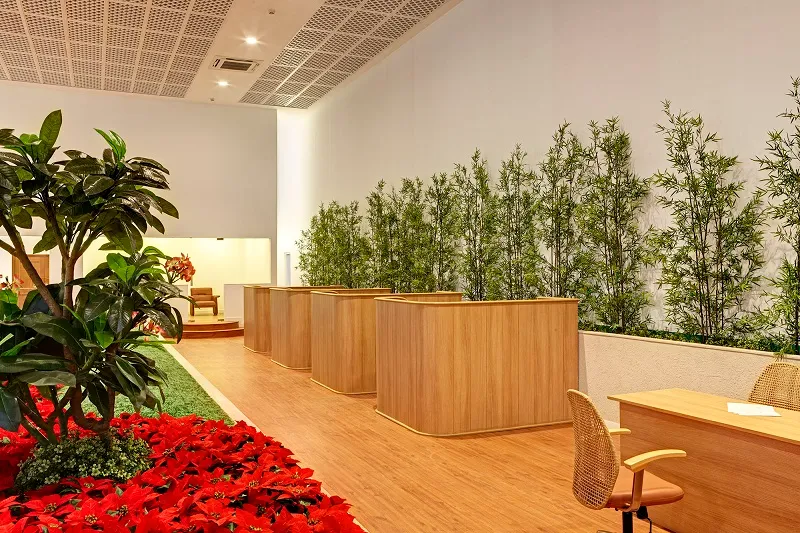 Xerox facility and Internet facility
Xerox and Internet facility is provided by the Library at affordable rates.
The cost of Xerox and printouts are provided at our helpdesk.
Scanning of newspaper and magazine articles
The library has set up an expansive documentation centre by indexing articles from newspapers, journals and other sources. There are about 150+ subjects that include environment, sociology, economics, education, astronomy, science and technology, media etc. This section is updated on a daily basis.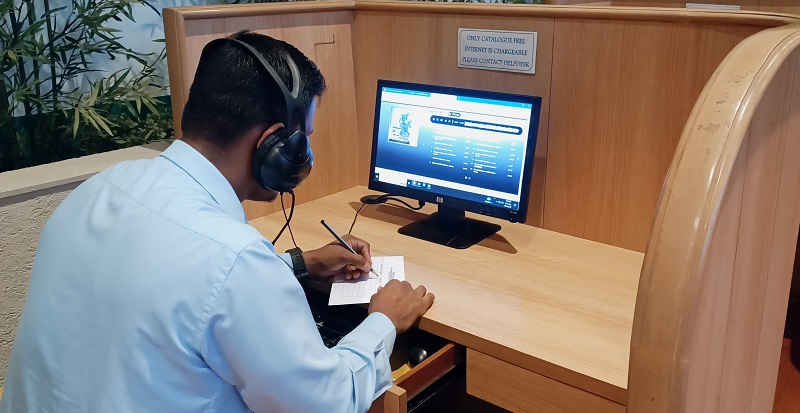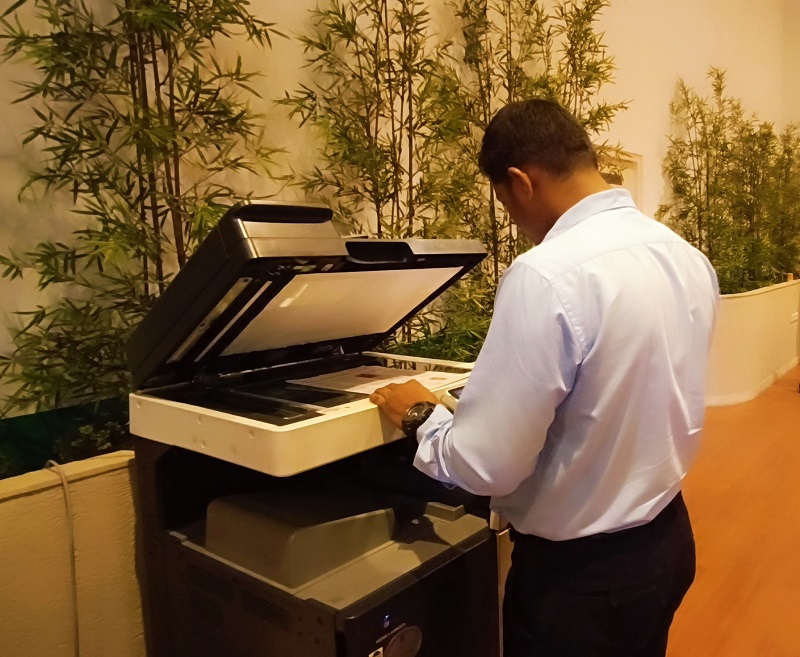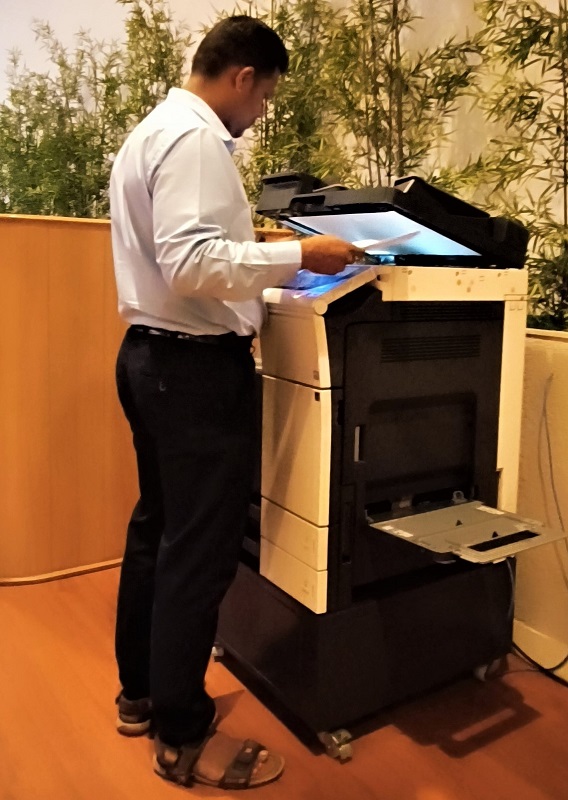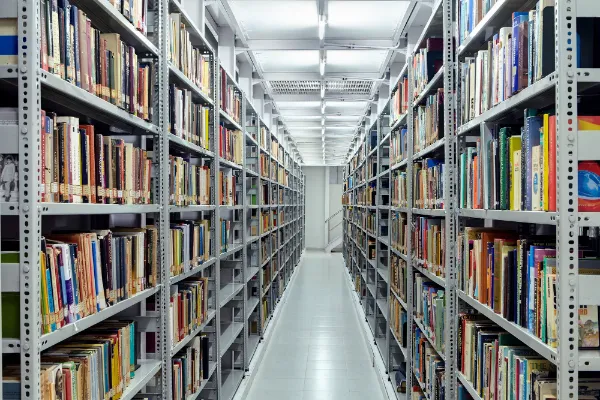 Access to Library collection for browsing and reading
Though we have closed access, all our readers are welcome to browse through our collection which is in the stacks section with a staff member. The Library through its software provides Online Public Access Catalogue (OPAC) facility through PC, laptop and even mobiles. One can be browse the information resources by author, title, year or even subject. New arrivals in the Library are constantly displayed and updated on the OPAC. Our readers can now browse and enjoy the collection the Library offers even at the comfort of their home. In the 'Advanced Search' section, the list of item types shows the multiple resources available.