A Thematic Festival on Monsoon Ragas – 1993-2023.
Two-day or three-day festival, which has been on since 1993, is a kind of musical tribute to the spirit of monsoons in Mumbai. Hence it is generally presented in the month of June or July, just as the rains make their long-awaited presence felt. Naturally as aspects of Megh Malhar have lots to do with Megh and Malhar. It goes without saying that virtually all the big names in vocal and instrumental classical music, of both North and South, have performed at Nehru Centre's Megh Malhar festival at least once.
On this occasion, artists from different parts of India belonging to their respective gharanas, are invited to express their feelings via their own interpretations of the raga Malhar, with the emphasis being largely on Megh Malhar.
Seasonal musical offerings are always a big draw with audiences that love classical music. Over the years, Megh Malhar has evolved an enduring and popular identity all of its own.
Over 100 fascinating interpretations of raga Megh Malhar in all their beauty and emotional splendour have been recorded as a part of our archival efforts to preserve the rich classical musical traditions and to ensure that the music plays on long after the live concerts may fade away from memory.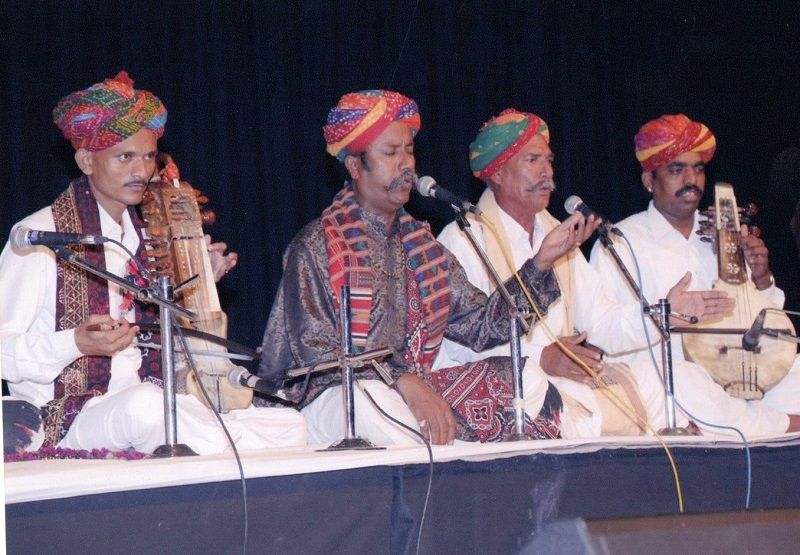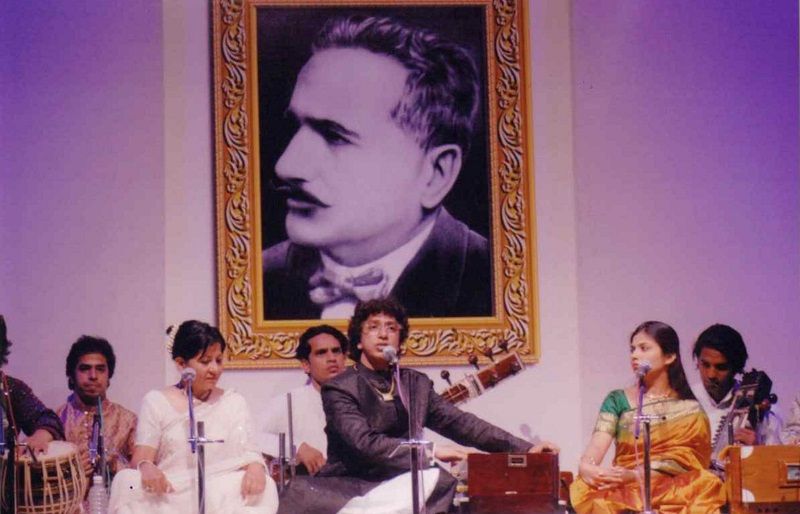 मराठी संगीत नाट्य महोत्सव –
A TRADITIONAL ART FORM OF MARATHI THEATRE
One of the artistic genres of Maharashtra, Natya Sangeet, once the most-liked form of audience, has been losing its most favoured status in the past few decades. A form that was originally inspired by traditional Parsi theatre on one hand and by the Yakshagana or Karnataka on the other.  It was pioneered by Vishnudas Bhave of Sangli. Boasting a history of 170 years, the genre has thrown up several major talents, including stalwarts like Bal Gandharv, Anna Saheb Kirloskar, Govind Ballal Deval, Ram Ganesh Gadkari and Dinanath Mangeshkar.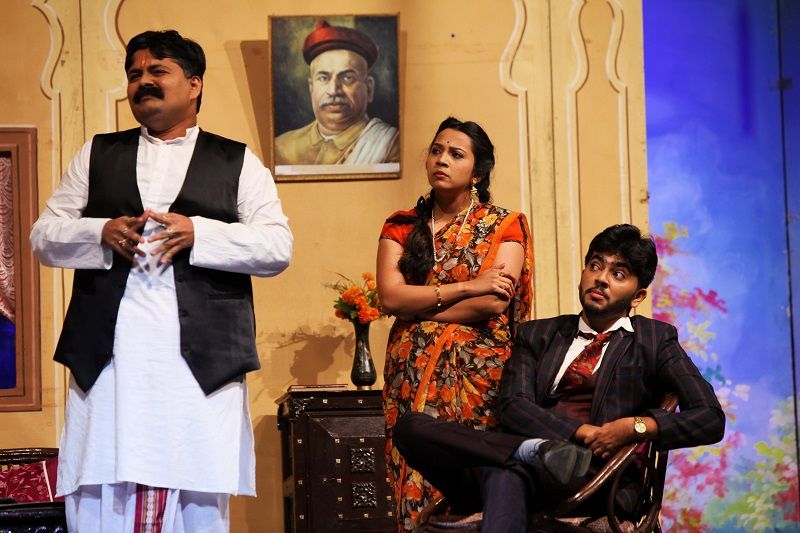 During the period circa 1885 to 1920, all the early work in the theatre of Maharashtra was, in fact, in the form of Natya Sangeet. For various reasons, the particular genre has had a rather chequered history, unable to hold its own in comparison to other forms. Selecting a few socially relevant issues, like child marriage on the one hand and also adapting a few popular myths on the other hand, Natya sangeet attempted to cater to a diversity of audience preferences. Even popular English classics were chosen, with successful adaptations of Shakespeare's A Mid-Summer Night's Dream by Vidyadhar Gokhale and Bernard Shaw's Pygmalion receiving a warm response.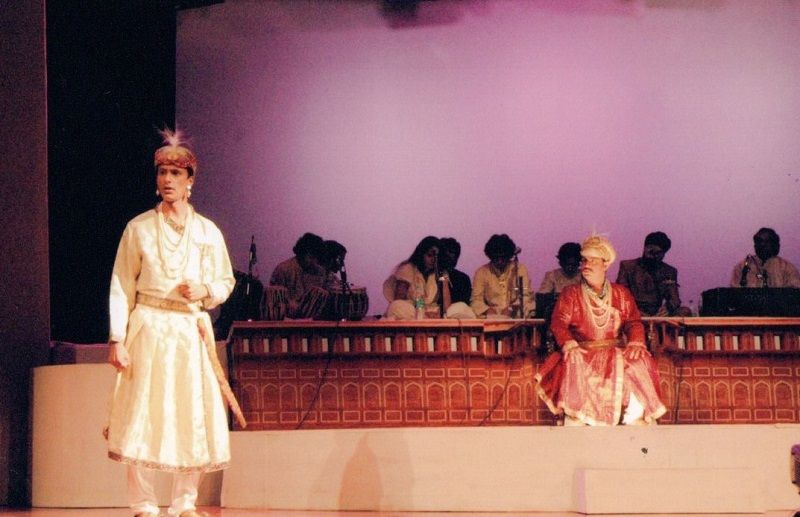 Among the popular examples of this genre belong Govind Ballal Deval's Sangeet Sharda, taking a position against the socially unacceptable practice of child marriage, Ram Ganesh Gadkari's Ekach Pyala, with its theme of abstention being better than cure. Among the mythology-based examples are Kichak Vadh and Vidyaharan, the last being staged at least once during Nehru Centre's Marathi Sangeet Natak Mahotsava. An original French story,  'All in Vain'  was adapted into Sanshay Kallol, again by Deval.
Two significant Nehru Centre presentations, Sangeet Aradhana, based on Tagore's Shap Mochan and Sangeet Shaapit Gandharva have been in the authentic Sangeet Natya style, a fact worth recording. Generally, spread over five days, this has become one of the more prestigious events on the Nehru Centre cultural calendar, especially popular with the Marathi-speaking mass audience, who never fail to enjoy the occasion.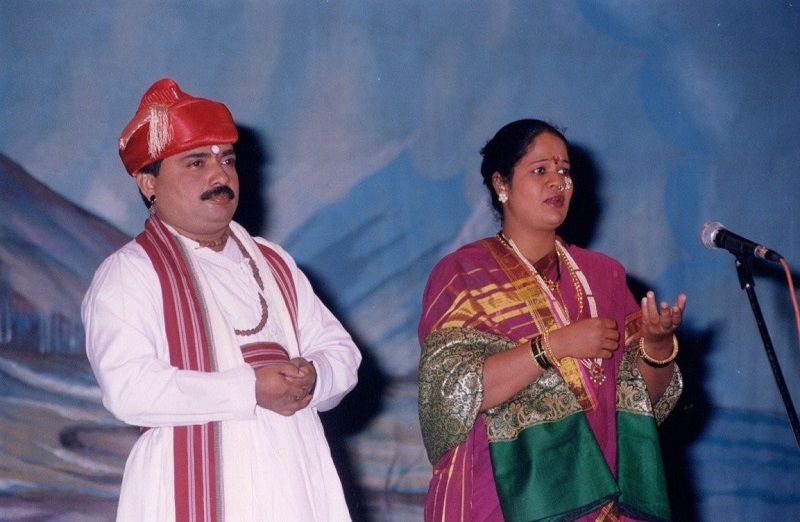 Over 100 such live presentations have already been recorded as part of Nehru Centre's ongoing efforts to promote and preserve this particular gem of Maharashtra's cultural repertoire.
Nehru Centre Productions – Marathi Sangeet Natak.
Nehru Centre has presented Marathi Sangeet Natak Mahotsave since the year 1994 till 2022. 63 groups have presented their Sangeet Nataks and Nehru Centre, itself has produced 14 Marathi Sangeet Natak, in which 14  sangeet natakas have been recorded for archival purposes.
Nehru Centre's Theatre Festival
Staging of various plays in different languages from across the country - 1997-2023.
Nehru Centre, Mumbai remains one of the very few cultural organisations with a permanent and abiding commitment to theatre. Proof of this commitment is available throughout the year, as our annual calendar of events is dotted with several significant drama presentations and theatre-related events that draw their own audience.
But our commitment to theatre climaxes in the annual Nehru Centre's Theatre Festival, held from 1997-2023. This event has grown from strength to strength over the past 25 years and has achieved justified recognition in the mass media and popularity with Mumbai's theatre lovers.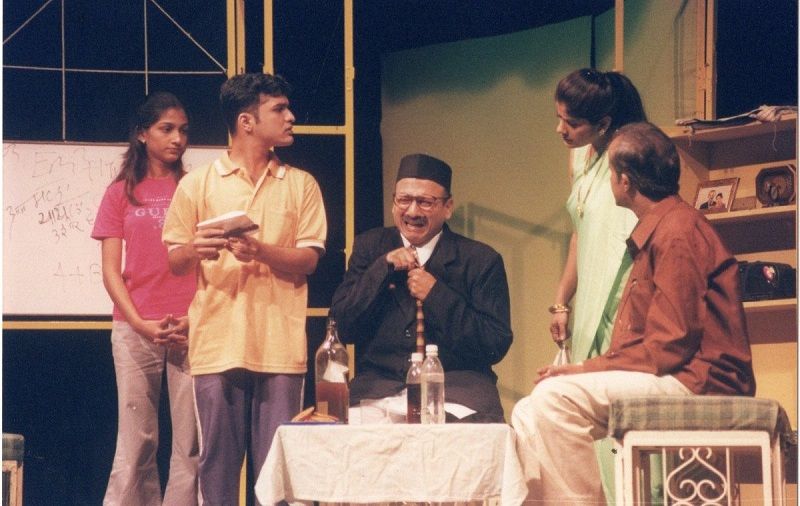 Devoted to bringing the best and most significant plays from across the different drama-producing centres of India, the two-week-long fest is well and truly national in character often representing East, West, North and South – all points of the compass. It gives theatre-lovers of Mumbai a ringside view of not just significant plays from elsewhere, but also a rare opportunity to interact with those visiting theatre units and thus team about trends and developments in other regions.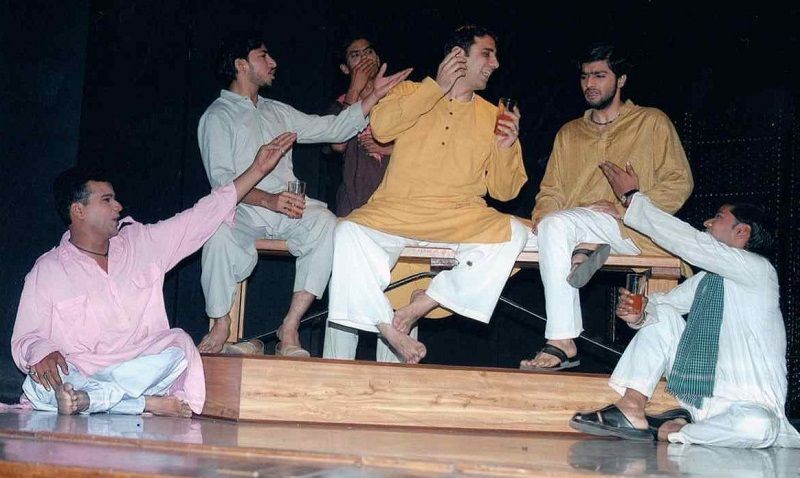 When it comes to selecting plays for this festival, the accent is of course on quality. But we lay special emphasis on including as many diverse forms of theatre as possible, which caters not just for variety, but also adds to the representational nature of our festival. This automatically also ensures a multiplicity of languages.
Now in its 25th year and having already presented more than 309 plays in the past twenty-four years, Nehru Centre, Mumbai's Theatre Festival remains one of the only such premiere events that brings theatre in several Indian languages to the city. Some of the languages featured in recent years include Assamese, Bengali, Chattisgarhi dialect, Gujarati, Kannada, Konkani, Malayalam, Manipuri, Marathi, the Mewari dialect from Rajasthan, Sanskrit, Tamil, Telegu and Urdu apart from the two main pillars of Hindustani and English, of course.
Some of the major participants over the years include Kashinama in the Nautanki style, K.N. Panikar's Sanskrit Plays based on the classical Natyashastra, the indefatigable Habib Tanvir's various plays in their own inimitable Chhatisgarhi dialect. Other heavyweights whose works have added weight to the Nehru Centre's National Theatre Festival have been Satish Alekar, Bansi Kaul, the late B.V. Karanth, Prasanna, Usha Ganguli, Rudraprasad Sen-Gupta, Waman Kendre, Waman Kendre, IPTA and Nadira Babbar, to name just a few.
Nehru Centre's Mushaira – 1997-2022
Presentation of Poetry and Shayaris, Ghazals and Nazms by renowned and upcoming talented shayar's from across the country.
Annual Mushaira at Nehru Centre over the past 3 decades have been house-full, where no tickets have been ever sold ! With the house packed to overflowing, with the shairs in full flow rising to the occasion, magic has never failed to happen and the audience has never gone home disappointed.
So popular has this event become with Urdu-lovers of Mumbai that it is now almost impossible for them to imagine a year when it may not take place for any reason whatsoever. It has acquired the status that was once claimed by the many memorable mushairas.
Mushaira, for those who came in late, simply means an assembly, from the words shair and shairi, where poets gather with an appreciative audience in attendance to regale each other and their listeners with their latest and choicest gems of literature. The most significant thing to note is the total absence of any kind of music in such presentations. The only license a few poets, gifted with more sur, were allowed to take was to recite in tarrannum – a welcome practice enjoyed by poet and audience alike even today.
Some of the most celebrated poets of India have already registered their presence at the Nehru Centre's Mushaira and we must first mention a few who are no longer with us in respectful memory of their presence on our dais and for their immense contribution to Urdu. This illustrious list of the departed includes the late Ali Sardar Jafri, Kaifi Azmi, Majrooh Sultanpuri, Kalidas Gupta Raza and Jagannath Azad. Other noteworthy poets who have presented their literary gems are Shehryar, Zubair Rizvi, Mohammed Alavi, Nida Fazli, Javed Akhtar and the totally irrepressible Sagar Khayyami, who never fails to bring the roof down with his satirical barbs that hide a deeper meaning that hits you when the laughter subsides! Obviously this is just at an extract of names, the whole list is just too long !.
Two of most celebrated poets from Pakistan have also participated: Kishwar Naheed and Ahmed Faraz, both from Islamabad.