The Nehru Centre Library promotes reading, literature, poetry through its various outreach activities which are conducted by inviting authors, having book reading sessions, poetry recitals with poets and other fun filled events.
Book discussions and talks
The Nehru Centre Library organizes book discussions and talks with authors whose works have been recently published. The author, if available, is invited along with a panel of experts on the subject. Such events provide an opportunity to authors to talk about their work, promote it and discuss its various aspects.
Book discussions and talks are interactive and informative with a good engaging crowd.
     The Nehru Centre Library organizes Let's Read Together during the months of May/June.
     Let's Read Together is a special activity held during the summer vacations to engage children    in reading and develop an interest in it.  Children come with their families bringing their favourite books and parents read to them. A part of the reading room is used as a group reading area for this.
    Let's Read Together is a unique idea for children and their parents to come together, spend quality time and bond over books and stories!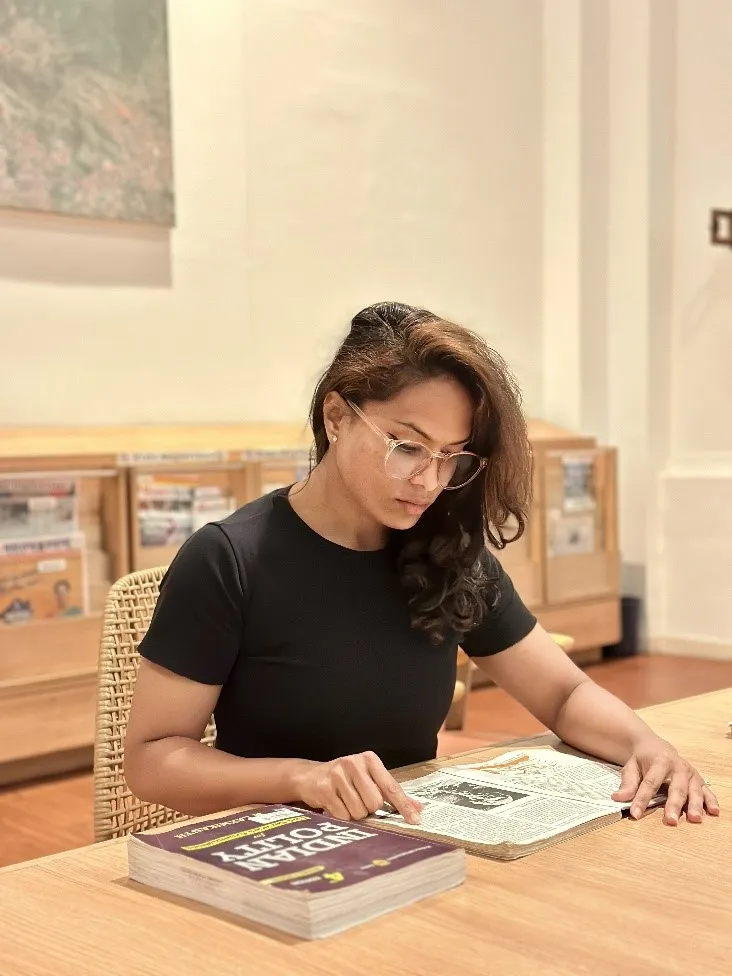 "Within these walls, knowledge unfolds, and every page turned becomes a step toward success."

 I wanted to take a moment to express my heartfelt appreciation for the incredible experience I have every time I visit your library. The wealth of knowledge embodied within the ample collection of books is truly remarkable. Whether I'm seeking adventure, knowledge, or inspiration, your library never fails to live up to my expectations.
Additionally, the dedication and helpfulness of your staff have made my visits even more rewarding. Their willingness to assist, recommend, and guide me through the vast literary landscape is truly commendable. It's evident that they are not just employees but passionate advocates for the world of books and learning.
Special thanks to Zikra and Sharbani for creating such a welcoming and enriching space. Your library has become my daily haven, where I can explore new worlds and expand my horizons. I'm truly grateful for the positive impact your library has on my life.
Meet – the – author Sessions
  To give a platform to children's authors residing in Mumbai, the Nehru Centre Library  organises Meet- the- Author sessions by inviting them to read from their books.
These events are interactive and full of fun. The authors interact with the children in fun games and activities. The authors are supported in the promotion and sale of their books.
At the end of the session, all participants get a chance to interact with the author, take autographs and click selfies with them.
The Nehru Centre Library supports poetry as a form of literature and organizes poetry evenings.
On World Poetry Day and International Women's Day, a recital of poems by women poets was held.
We also celebrated World Environment Day on 5th June 2023 with poetry and had poets reciting beautiful poems on nature, Mother Earth and pollution.
Story tellers are an important asset for any library as they convert books into role play. Hence, the library reaches out to story tellers and invites them to interact with readers.
Creative Writing Workshops
     Creative writing workshops are held for adults and young adults who want to pen their thoughts on paper.
These workshops are a great way to develop writing and creative skills in people.
These workshops provide a refreshing change from the routine lives and help people to develop their literary talents.
Field visits by play school groups, school and college students
The Nehru Centre Library is a state-of-the art public reference library which has gained immense popularity for its landscape reading space, collection, services and outreach programmes.
Many school and college students, accompanied by their faculty come to the Library for a field visit as a part of their educational study tour.
Detailed orientation is given to the students explaining the scope of a public library, its importance and how Nehru Centre Library has set itself apart from other libraries in its collection, services, outreach activities and facilities offered.  
Field Visits – Architecture Students
The Nehru Centre Library is situated on the first floor of the Discovery of India building.
The DOI building, as it is called, is a landmark building in Mumbai which stands out from the rest for its architectural excellence and design.
The uniqueness of the structure and the architecture behind it is a syllabus case study for the architecture students who visit the Library. During these visits, detailed orientation with on-screen projection of the floor plan is given to the group. Orientation is also given via Video conferencing for those students who are not able to visit the Library.