The Nehru Centre Art Gallery
Our Nehru Centre Art Gallery was established on 14th November 1992
I visited the Nehru Centre in 1991 and realised that there is an established History, Science, Astronomy, Theatre and Discovery of India Museum, but the Arts were missing. Hence, I met our Gen. Secretary Mr. I. M. Kadri and asked him why Art is missing from the Nehru Centre. Our Gen. Secretary Mr. Kadri instantly agreed and asked me if I could start an Art Gallery for the Nehru Centre. I accepted his challenge and on 14th November 1992, I established an Art Gallery for the Nehru Centre.
The Art Gallery is dedicated to the promotion of young, talented and established artists. Also every year the Gallery has been showcasing works of Master artists who are no more with us today. We collect their works from their relatives, buyers, museums and collectors of Art for the younger generation to study those artworks.
The whole idea is that the present generation must see and learn from these Master's works.
Our Art Gallery has been doing the Master's Show regularly for the past twenty- nine years. We also print a catalogue of these artists. The students as well as established artists await every year to see, learn and enjoy these works of the Masters at our show.
This twenty-ninth show will be in our Art Gallery of the artworks of Late Shri John Fernandes. Both our Art Galleries are booked for three years in advance at any given time.
Nina Rege,
Asst. Director,
Nehru Centre Art Gallery
Read more

The Gallery was inaugurated by Dr. H.N. Sethna, the then General Secretary of Nehru Centre, with an exhibition of eminent painters and sculptors – M. F. Husain, K. K. Hebbar, Prabhakar Barwe, Akbar Padamsee, Altar, Navjot and Kishor Thakur. After an extremely successful initial five years, the Art Gallery expanded its size and activities.

At present the space available is in two parts. One is air-conditioned and approximately 2500 sq.ft. giving 150 running feet, expandable by using dividing panels. The Circular Gallery with 125 running feet for displaying paintings. But the sculptures can not be displayed there. Both are situated on the ground floor of the Discovery of India Building of Nehru Centre.

Apart from exhibitions, several art-related activities are organised throughout the year for the children,student artist, professional artists and the most awaited show of the Indian Master's Retrospective continuously for the past almost 30 years
Located in an idyllic environment at the prestigious Nehru Centre in Worli, which is the centre of Mumbai., the Art Gallery derives several advantages from being a part of the Nehru Centre complex.
Surrounded by several facilities like the Auditorium, Planetarium, five huge Exhibition Halls, the Discovery of India Exhibition, exclusively designed Lecture and Seminar Halls, two restaurants and several renowned leading company offices attract people from various walks of life, who naturally gravitate towards the Gallery.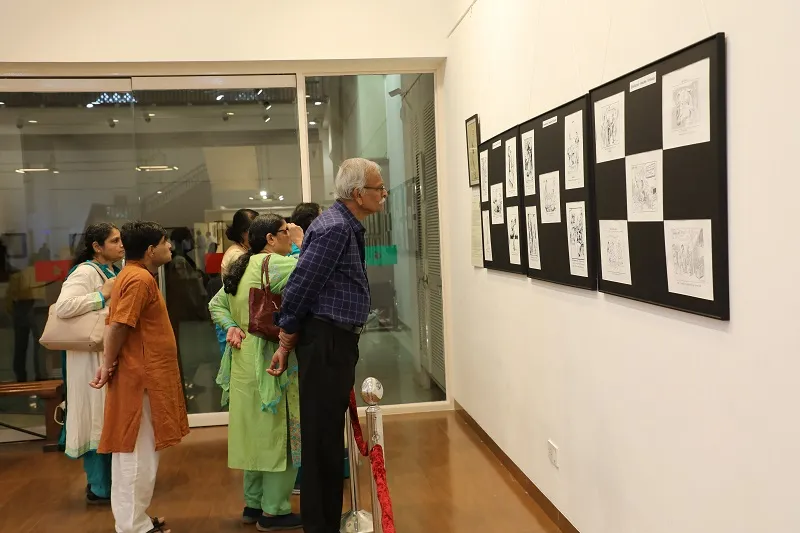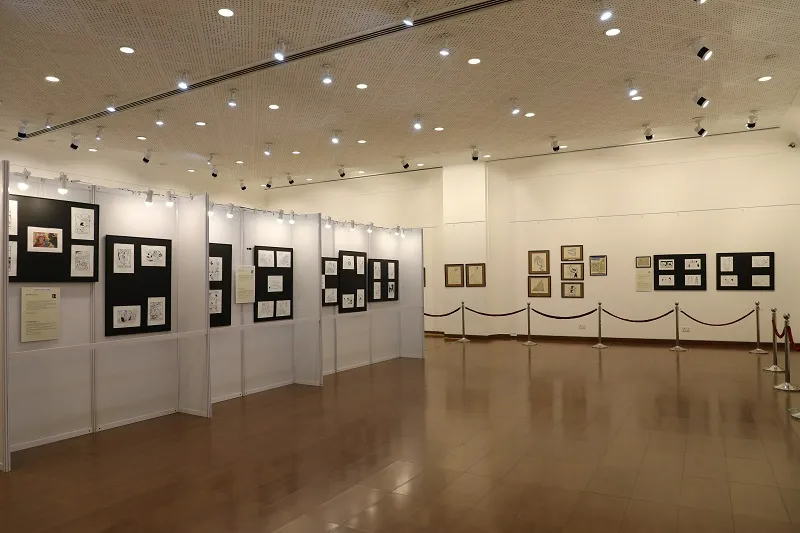 Impossible to miss, the Art Gallery is situated on the ground floor of the Discovery of India Building with an attractive frontage in full glass is first in view of all those who enter this complex. The huge public pulled in on a regular basis, from school children to out of town visitors for The Discovery of India, a permanent exhibition, also gravitate toward the Art Gallery as also those who visit the Nehru Centre's Library which has a large collection of books on History, Geography, Science, Politics, Astronomy, Culture and Art. It is little wonder that Art Gallery accounts for an impressive daily attendance.